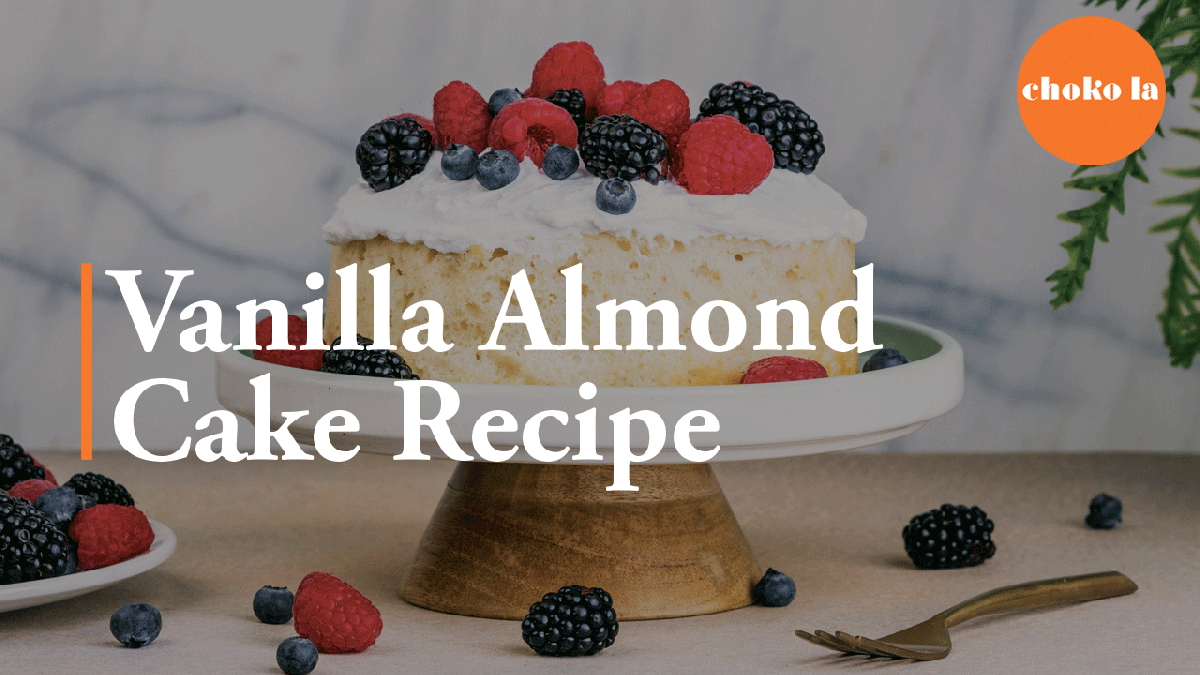 For Video Click to - https://www.youtube.com/watch?v=zD8w1smuoFg&t=3s
INGREDIENTS:
1 Vanilla Almond Chokola Cake mix Buy- https://bit.ly/3xui9d7
1/4th cup or 60ml water
1/2 cup or 120ml Oil
2 eggs (at room temp)
For the topping - 1/2 cup whipped cream
Garnish - Fresh mixed berries Icing sugar for dusting
PREPARATION:
Preheat oven to 350°F/180°C.
Lightly grease a 6inch round baking pan/ OR Use the provided mold in the box.
In a large bowl, mix together the #chokola CAKE MIX, water and oil.
Then add eggs and whisk one at a time until you have a smooth batter.
Pour the cake batter into the greased pan.
Bake for 50 minutes, or until toothpick inserted comes out clean. Cool completely.
Place on a serving plate or cake board.
Top with whipped cream , berries and dust with icing sugar and almond flakes.
Voila your perfect Vanilla almond cake from Chokola is ready to eat.