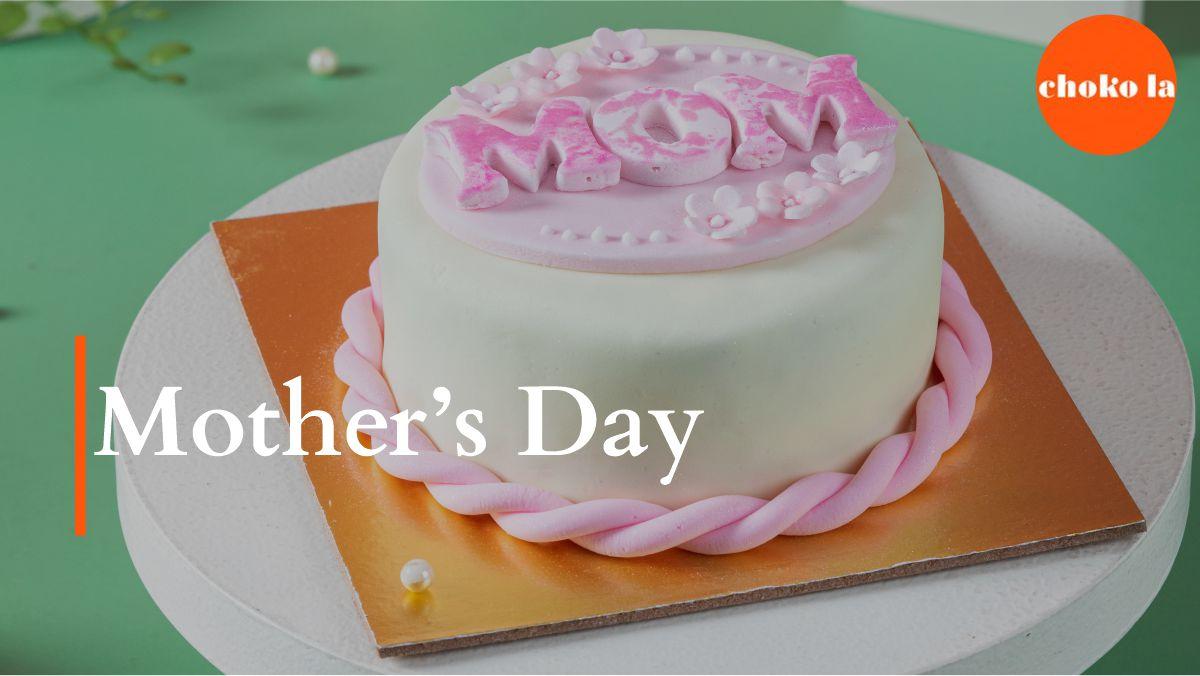 Mother's Day is a special occasion that provides us with an opportunity to express our love and appreciation to our mothers. There can be so many ways to make them feel special. Food is the first thing that comes to mind. Giving your mum a day off and cooking her favorite meal is a great way to show her how much you care. Prepare her favorite meal or for those who could potentially start a fire in the kitchen, take out your Zomato / Swiggy apps and have the food delivered from her favorite restaurant. And of course for dessert, Choko la has you covered! Macaroons, fresh fruit cake, or chocolate, give her a dessert assortment that will leave no sweetness unturned!
Want other Mother's Day gift ideas? Take her on a trip, give her time off, write her a letter, send her flowers, organize a family gathering, treat her to a spa day, give her a thoughtful gift, or just spend quality time with her. The most important thing you can do on Mother's Day is to spend quality time with your mother and make memories. While we plan the perfect day for our mums, we decided to give these celebrity mums, a pat on the back for being a role model for others.
Aishwarya Rai Bachchan
A famous Bollywood actress who has won several awards for her performances, she is a proud mother. Aishwarya Rai is known as a loving mother and often talks about how much she loves spending time with her daughter. The actress is often spotted in the city and overseas accompanied by her daughter Aaradhya Bachchan, whom she shares with her husband Abhishek Bachchan.
In an old interview with Filmfare, Aish was asked what kind of life her daughter Aaradhya Bachchan wants, given that she belongs to the world of glamor and showbiz. To this, the actress replied that she does not want to dictate to her daughter, but wants to see her happy. She said: "I'm not here to dictate her life or choose her life. I am here to be her mother in a way that I am finding out every day. I just want to see her happy, healthy. A person who is comfortable being herself. The way she sees the world right now, she sees Utopia. And I experience it through her eyes. It is pure, it is like God. You see God through your child and that's what you want to experience for her, with her, and through her."
Aishwarya is known for her dedication and determination to balance her work and family life and has earned the title of Best mother in the world from her daughter.
Kareena Kapoor Khan
Mother of two sons, Kareena has been a style and fitness icon during both of her pregnancies. She has been vocal about her struggle with motherhood and has inspired many new moms struggling to balance their personal and work lives. Kareena Kapoor is married to Saif Ali Khan. They have two sons - Jeh and Taimur. When asked about her parenting advice, the actress simply said, "I didn't take any advice and don't give any advice. That is who I am. I'm not an expert at all, I try to do the best for my child every day.
Shilpa Shetty
A successful actress, entrepreneur, and fitness enthusiast. She is the mother of a son and a daughter and is known for her strict fitness regime and healthy lifestyle. Shilpa has been an inspiration to many mothers who struggle to spend time on their mental and physical well-being.
In an interview asking parents to set an example for their children, Shilpa said, "Once they like a sport and develop a habit of experimenting with other sports activities, it helps them stay active as adults. They learn best when they see us doing what we ask them to do."
Mira Rajput Kapoor
Wife of Bollywood actor Shahid Kapoor and a mother of two children. She is known for her simplicity and has been an inspiration to many young mothers, especially with her food habits and choices.
Through her social media, Mira explains a lot about parenting and how and what she deals with day to day. She shared a meme recently that read: "The hardest part of parenting is trying to keep a straight face when your kid does something bad but damn hilarious."
Twinkle Khanna
Former Bollywood actress, author, and interior designer. A mother of two, she is known for her witty sense of humor and strong opinions on parenting. Recently Twinkle shared an adorable photo of kissing her daughter Nitara that read: "Our job is not to give our children a perfect childhood. It's to fill their heads with ideas, honor their strengths and point them out, but never emphasize their weaknesses."
She added: "It involves loving them madly and throwing some vegetables down their throats. We have to constantly devote a large number of our neurons to their mosquito bites, bad grades, and hurt feelings."
"And we have to do all of this daily without losing sight of all that we are and can be, along with being their mothers. Do you agree? No?" she added.
Many of her friends from the industry including Malaika Arora, Amrita Arora, Hrithik Roshan, and Sussanne Khan agreed with her and dropped hearts in the comments section of her post.
Celebrity or not, every mother is instrumental in shaping their children's lives and we at Choko la celebrate that with the one thing we know best! Chocolate and everything else sweet! Looking for more ways to make your mum's day exciting? We've got chocolate gift hampers, seasonal cakes, and even some crunchy cookies for that perfect tea-time snack!
Connect with us on @ https://www.chokola.in/
Or order us @chokolaindia / @zomato / @swiggyindia / @letsblinkit / @flipkart / @amazondotin