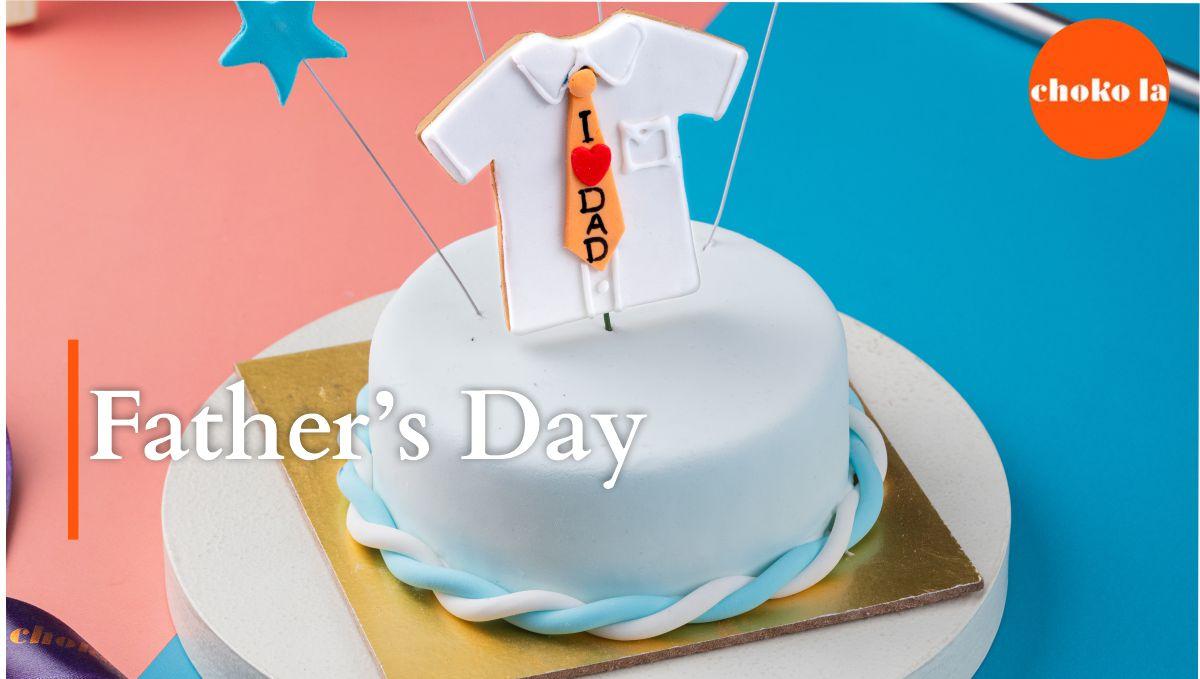 It is the one day of the year when you get to spoil the man who means the most to you with amazing gifts he claims he does not need! You guessed right ! Father's Day is fast approaching and what better way to celebrate the first man in your life with the ideal combination of chocolate and love?
Choko la comprehends the power and pleasure of indulgence. So we invite you to collaborate with us in planning the perfectly thought through Father's Day gift.
For the sweeth tooth fathers out there, handcrafted chocolate gifts work the best.
At Choko la we've got it covered! With our exquisite range of chocolates,from decadent truffles to artisanal chocolate bars.
Or how about personalising chocolate chip or oatmeal cookies with Choko la's 'Make your Own cookie mix' The smell of freshly baked cookies coming from the kitchen is bound to make anyone wake up "HAPPY"
If cookies are not your dad's favorite, try our vanilla almond or chocochip 'Make your Own' cake mix. Decorate it with fresh cream or chocolate shavings to double the indulgence!
And if you truly want to personalise your cake without having to do any of the hard work? Opt for our special 'Fathers Day Greeting Cake' with elements that suit his personality the best! 
Now that we have you covered to make sure your dad has an awesome day, did you know much like actors and politicians, many famous chocolatiers also keep things within the family! Who are these famous fathers whose children followed in their footsteps and embarked on chocolaty adventures because of their fathers' ardent passion for the sweet treat building up to a common interest.
1. Norman Love: Norman Love is an award-winning American chocolatier and the founder of Norman Love Confections. His chocolates are known for their artistic designs and innovative flavors. Norman's son, Ryan Love, has embraced his father's passion for chocolate and is actively involved in the family business.
Norman and Mary Love founded Norman Love Confections in 2001. Norman's son, Ryan Love is deeply involved in his father's interests as a chocolatier and has been helping with the requirements and running the business for a long. In his words in a recent interview, "I am proud to be a part of the Norman Love Confections family, a company that is committed to delivering high-quality gourmet pastries and a phenomenal customer experience each and every day,". Ryan Love's words in a recent release were, "I look forward to taking on more responsibility and offering my expertise to develop and strengthen the growth of all retail operations."
2. Maison du Chocolat: Maison du Chocolat is a luxury chocolate brand founded by Robert Linxe in 1977. Linxe's son, Nicolas Cloiseau, followed in his father's footsteps and became the master chocolatier and creative director of Maison du Chocolat. He has been responsible for creating innovative and exquisite chocolate creations, earning numerous awards and accolades.
It was in 2007 that Nicolas Cloiseau obtained the title of Meilleur Ouvrier de France Chocolatier. At the time, he had already worked at La Maison du Chocolat for eleven years, and Robert Linxe had detected in him an innate artistic sense coupled with a significant perfectionism. Since 2000, Robert Linxe had entrusted him with the realization of all Haute Couture creations (chocolate sculptures for Easter and Christmas, chocolate dresses for the Salon du Chocolat in Paris) - a task that requires creativity and a sense of sharp aesthetics. Thus, he followed up with his family's inheritance shaping a better future and prosperity for his father and his family.
3. Jean Neuhaus II: Jean Neuhaus II was a Belgian chocolatier who, together with his wife Louise Agostini, founded the renowned Belgian chocolate company, Neuhaus. The couple's son, Jean Neuhaus III, joined the family business and helped expand its success.
Neuhaus is particularly famous for inventing the first filled chocolate, the praline.
4. The Ferrero Rocher brand is part of the wider Ferrero Group, a family-owned Italian candy firm. Pietro Ferrero created the company in 1946 in Alba, Piedmont, Italy.
Pietro Ferrero established the company as a tiny pastry shop, but it quickly expanded into a confectionary manufacturer. With the debut of its first major product, Nutella, in 1964, the company achieved tremendous success. Nutella is a well-known hazelnut spread that is now enjoyed all over the world.
Michele Ferrero, Pietro's son, was incredibly important in increasing the company's product portfolio and global reach. He is credited with developing and popularizing classic chocolate brands including Ferrero Rocher, Kinder Chocolate, Tic Tac, and Kinder Surprise.
Following the passing of Michele Ferrero in 2015, his sons, Giovanni Ferrero, and Pietro Ferrero Jr., took over the leadership of the Ferrero Group. Giovanni Ferrero serves as the CEO of the company, while Pietro Ferrero Jr. is the Executive Chairman.
The Ferrero Group remains a family business, with the third generation of the Ferrero family actively involved in the company's operations. It has grown to become one of the world's leading confectionery companies, with a strong presence in over 170 countries.
5. While we talk about people who have their children following footsteps in the business, here let us talk about Milton S. Hershey, the founder of The Hershey Company.
Milton S. Hershey established a chocolate empire in the early 20th century. His company is known for its iconic Hershey's Kisses and Hershey's chocolate bars.
While he did not have children of his own, his legacy continues through the Milton Hershey School, a philanthropic institution that provides education and support to underprivileged children.
There are many more such instances, but all this talk of chocolate and chocolate products has gotten us craving dessert! So while we head off to order our sweet indulgence on chokola.in , you don't forget to order your dad's favorite dessert!
 Wishing all the dads out there a very happy Father's Day.
Connect with us on @ https://www.chokola.in/
Or order us @chokolaindia / @zomato / @swiggyindia / @letsblinkit / @flipkart / @amazondotin